Community Newsletter
22 November, 2019
How the year is flying by! We have been back in the electorate office meeting with local community groups, schools and constituents before the final Parliament sitting fortnight starting next week. 

Below is an update on the work we have been doing in the Warringah community, drawing on our core values of innovation, integrity and inclusion.


THANK YOU WARRINGAH FIREFIGHTERS

We've been reminded recently about how fragile and volatile our local environment can be. As bushfires continue to devastate many areas across the state, we're so grateful to our Emergency Crews and the Warringah fire crews for keeping us safe and for preparing us all so well - especially those volunteer crews that travelled out of area to help communities on the front line. We admire your courage and commend your sense of duty and dedication. We are not complacent as authorities warn of a volatile summer ahead. 

Locally, the Manly Lifesaving Club held a fundraiser last weekend for those affected by the fires and raised over $13,000 for the Salvo's Bushfire Appeal. There is still time to donate HERE.


FORESTVILLE AND MOSMAN COMMUNITY FORUMS

We have held two Community Forums in Mosman and Forestville that were both a huge success. Thank you to everyone who could attend and share the issues you're passionate about.

At the Forestville Forum we spoke about the planned privatisation of some Northern Beaches bus services, NDIS and we had members from Warringah's deaf community who explained the difficulties of booking appointments and meetings and everyday communication. I was shocked to hear how few AUSLAN interpreters are available in the Warringah electorate and I'll be raising this issue when I'm next in Parliament. 

At the Mosman forum we discussed the proposed review of the Sydney Harbour Federation Trust, the Beaches Link Tunnel, federal energy policies and the need for a Federal Integrity Commission. I'll be hosting more community forums in the New Year and will keep you updated on the details.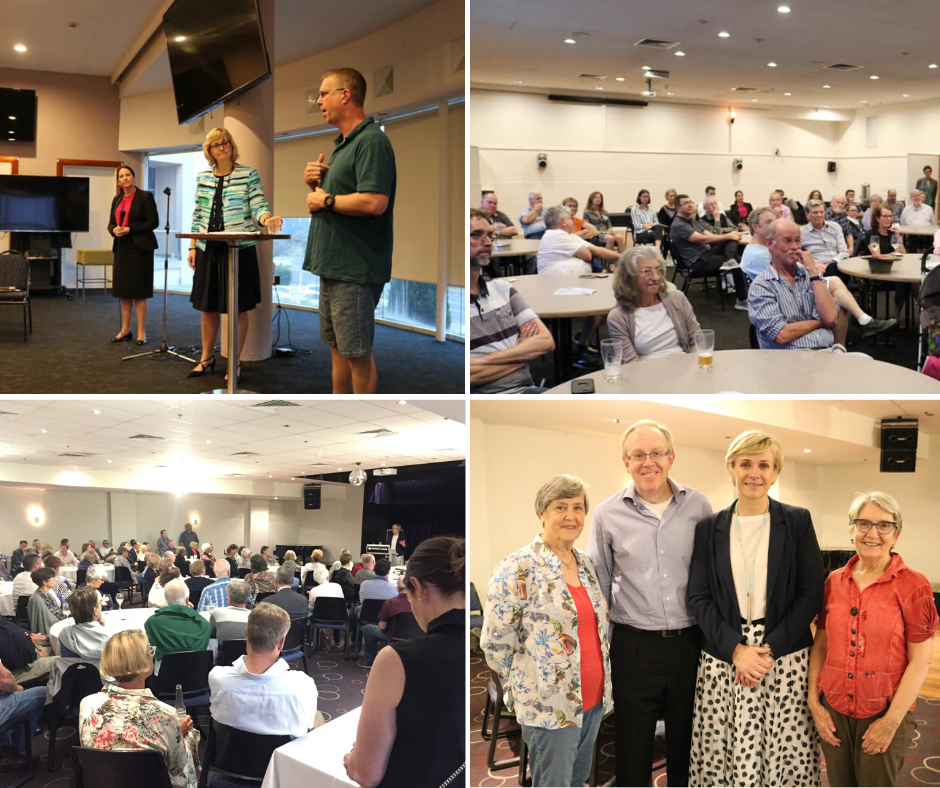 COMMUNITY SURVEY

We are so excited by the number of surveys being returned. These responses give us an invaluable insight into what the Warringah community wants. Some of the biggest issues raised so far are waste management and water conservation. Thank you to our "turquoise army" of volunteers for hand delivering them to every household in the electorate! 

You can still fill out the survey online HERE.


LOCAL GRANTS THAT ARE NOW AVAILABLE

There are over 20 new federal and state grants to apply for that range from education to sporting grants. There has been just over $500,000 worth of federal grants allocated to the Warringah electorate. For more information get in touch with our Grants Officer Wendy Camelotti by emailing: [email protected]

See what's available here.


MOSMAN COUNCIL VOTES FOR CLIMATE EMERGENCY

Big congratulations to Mosman Council for declaring a Climate Emergency on Tuesday 12th November. This declaration is consistent with calls from the local community and means that all three Councils in the Warringah electorate have now recognised the urgent need for action on Climate Change. It is a goal I am absolutely committed to and I look forward to working with all three Councils to address this emergency, while continuing to push for MPs to have a conscience vote on it.


ENERGY AND ENVIRONMENT COMMITTEE VISITS INDIA

As part of the inquiry into the feasibility of nuclear power by the Energy and Environment Committee, I travelled to India for a week to hear about India's uptake of nuclear power. 

It was an enlightening trip, and I have written about what I learnt HERE.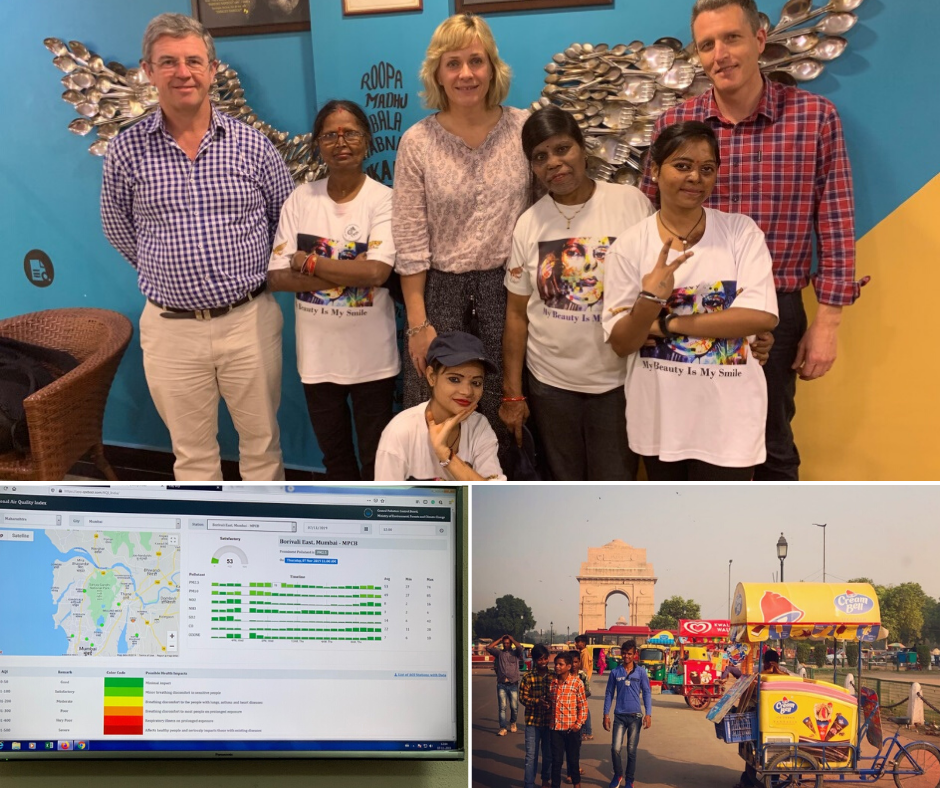 CANBERRA DIARY

At the end of each sitting fortnight we produce a "Canberra Diary" that gives you a glimpse of what life is like in Parliament House. 



WARRINGAH YOUTH AMBASSADORS

We hosted our first Warringah Youth Ambassador meeting on Thursday in our electoral office with two leaders from every secondary school in the Warringah electorate. It was fantastic to hear what issues matter to our young leaders both federally and locally. We will continue meeting in the New Year.


IMPORTANT – WHAT'S COMING UP
SYDNEY HARBOUR FEDERATION TRUST REVIEW
In October Environment Minister Sussan Ley launched an independent review of the Sydney Harbour Federation Trust. This is the first review of the Harbour Trust and the government is holding public forums to have your say.
Headland Park Mosman, Monday 25 November 5pm
North Head Sanctuary Manly, Tuesday 26 November 5pm
For more information go to www.environment.gov.au/about-us-shft-independent-review
 
LAW INQUIRY SUBMISSIONS OPEN
The government's Joint Select Committee on Australia's Family Law System is calling for submissions. I will be representing the crossbench on the joint committee, chaired by the Hon Kevin Andrews. It is important the inquiry provides a fair, safe and respectful environment for all involved, especially witnesses. The form and questions may look daunting so if you prefer, you can just set out your experience and evidence in an attached word document. Please be aware that court documents, financial documents or medical records cannot be submitted.

Submissions close on December 18. For all inquiry details, including how to lodge a submission CLICK HERE.
  .
Northern Beaches Council will be hosting the Ocean Festival to celebrate Ocean Care Day on Sunday 1 December where you can join and support over 30 environmental organisation and community members who are working to keep our oceans healthy and vibrant for future generations. For more information see HERE.


HELPING YOU IN WARRINGAH

Since being in office we have received 3876 emails from Warringah residents about a range of issues including the family law inquiry, freedom of the press and climate change. We have created 2002 cases from those emails and resolved 1845 of them. The team and I are available to meet and discuss any issues. Please get in touch by emailing [email protected] or call the office on 9977 6411. 

Have a fantastic weekend and please forward this on to your friends and family who might not be on our emailing list. If you would like a printed copy please let us know.