Community Newsletter
Getting through this lockdown together
Greater Sydney has been updated with new restrictions until at least next week. To see the latest restrictions CLICK HERE. 

It's so important that we continue to get vaccinated as it's our only defence against the virus at the moment. Sadly, there is still only 8% of people fully vaccinated in Australia and so we need to bring that number up.

The Federal Government's Vaccine Eligibility Checker website tells you whether you are eligible for the vaccination. You can check it out HERE. Many people are also contacting me because they are having difficulty making an appointment at a vaccination location. My team and I have been compiling locations to get the vaccine that you can find on my website HERE

NORTHERN BEACHES 

There have been calls this week to reopen Northern Beaches given there are so few cases in our Local Government Area. Whilst this would be welcome for many local businesses, it is just not possible as the risk is too great that an infected person could come into the area.

The threat of the virus has now increased with more infectious cases today whilst still in the community so it is really important that everyone follow the rules. Stay home unless it is essential, get tested if you have any symptoms and please check with your GP about getting vaccinated. If you have had your first dose, please check with your GP about when to get your second dose. Please follow the latest NSW Health advice.

Our local businesses are really hurting. This is the second school holiday period in 2021 in lock down. If you can, check out the websites Local Rain Check, Think Mosman First and buy take away or gift vouchers if you can.

Don't forget that your Dine and Discover vouchers are also available for take away. Here are six simple ways you can help a business get through this difficult time.
 
 
 
I have written to both the NSW Treasurer and Federal Treasurer about financial support during these difficult times. I am following up and continuing to raise the need for support.

Together we can get through this. It is so important to check in virtually or by phone with your friends, family and neighbours to make sure everyone is doing ok.

With kids going back to school next week, I know it is a difficult juggle, hang in there, be kind to yourself! I know this is a very trying time for everyone. Please contact my office if we can be of assistance on (02) 9977 6411.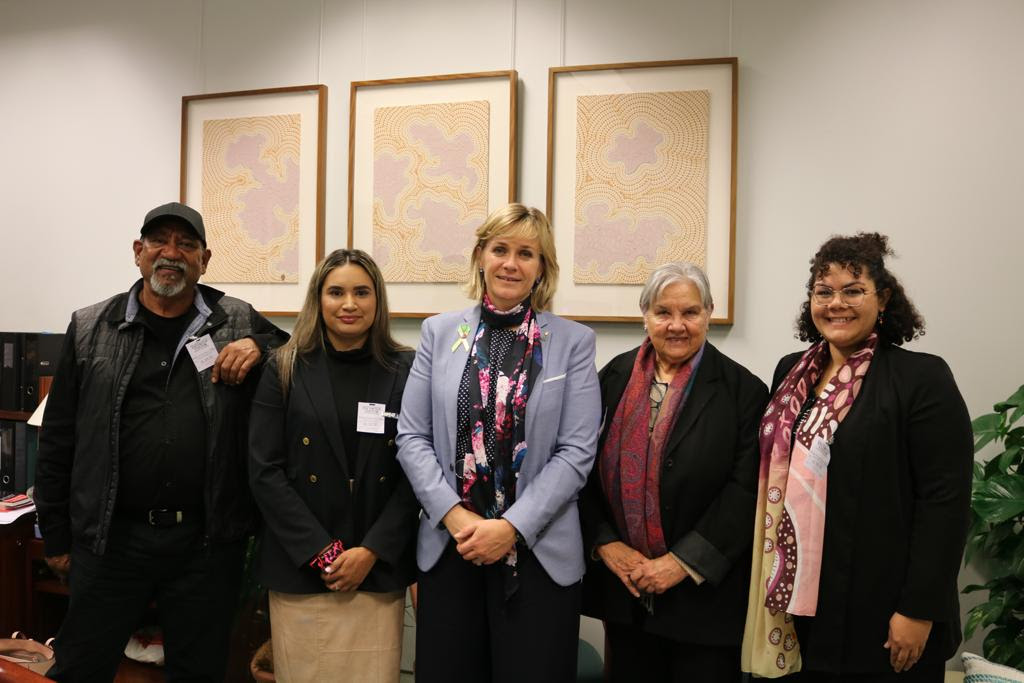 NAIDOC WEEK

This week there have been celebrations across the country to celebrate NAIDOC week and celebrate the history, culture and achievements of Aboriginal and Torres Strait Islander peoples.

The theme this year is Heal Country. It was an honour to recently meet Patricia Anderson AO of the UNSW Indigenous Law Centre and Nolan Hunter along with Bridget Cama and Allira Davis the Uluru Dialogue Youth Leadership Co-Chairs.

This group comprises present and emerging Indigenous leaders and they are strong advocates for Indigenous recognition in the Constitution and the Uluru Statement from the Heart. 

The Uluru Statement and a referendum on Constitutional recognition of our first nations is key to that healing. 

BORDER CLOSURES ARE CAUSING A SKILLS DRAIN

This week I wrote an opinion piece in the Australian Financial Review pointing out that the short term populist gain of 'Fortress Australia' may have serious negative long term consequences for our economic future as we risk a skilled migrant exodus and dire mental health outcomes.

The Government's announcement of its four stage plan to reopening Australia would be useful if it included some targets and timelines for people to assess and for our community to aim for, but sadly, it raises more questions than answers.
 
My team and I are constantly working to find solutions for you, your family and friends and our general community. You can keep up to date at our website 
www.zalisteggall.com.au
 or by calling the office on 9977 6411 if you have concerns.